THE HALF MILLION MOBILIZATION 
Colossians 4:2
"Devote yourselves to prayer, being watchful and thankful."
We Begin...

 We begin to usher in a new day in the USA/Canada Region in the Church of the Nazarene.
We do this not in our own strength, but in the strength of our Lord Jesus Christ.
Do we believe God can change the trajectory of our declining churches?
Do we believe God will raise up leaders to start new churches?
Do we believe God has a place in our current culture for the Nazarene holiness message?
Of course, the answer is yes. Perhaps there has never been a better
 time in the USA/Canada Region for the work of God's church to breakthrough.
Let us join together in a time of prayer for renewal in our ministry and our churches.
Let us pray for a resurgence in the Nazarene message of hope and holiness.
"God does nothing but by prayer, and everything with it." 
- John Wesley
GENERAL INFORMATION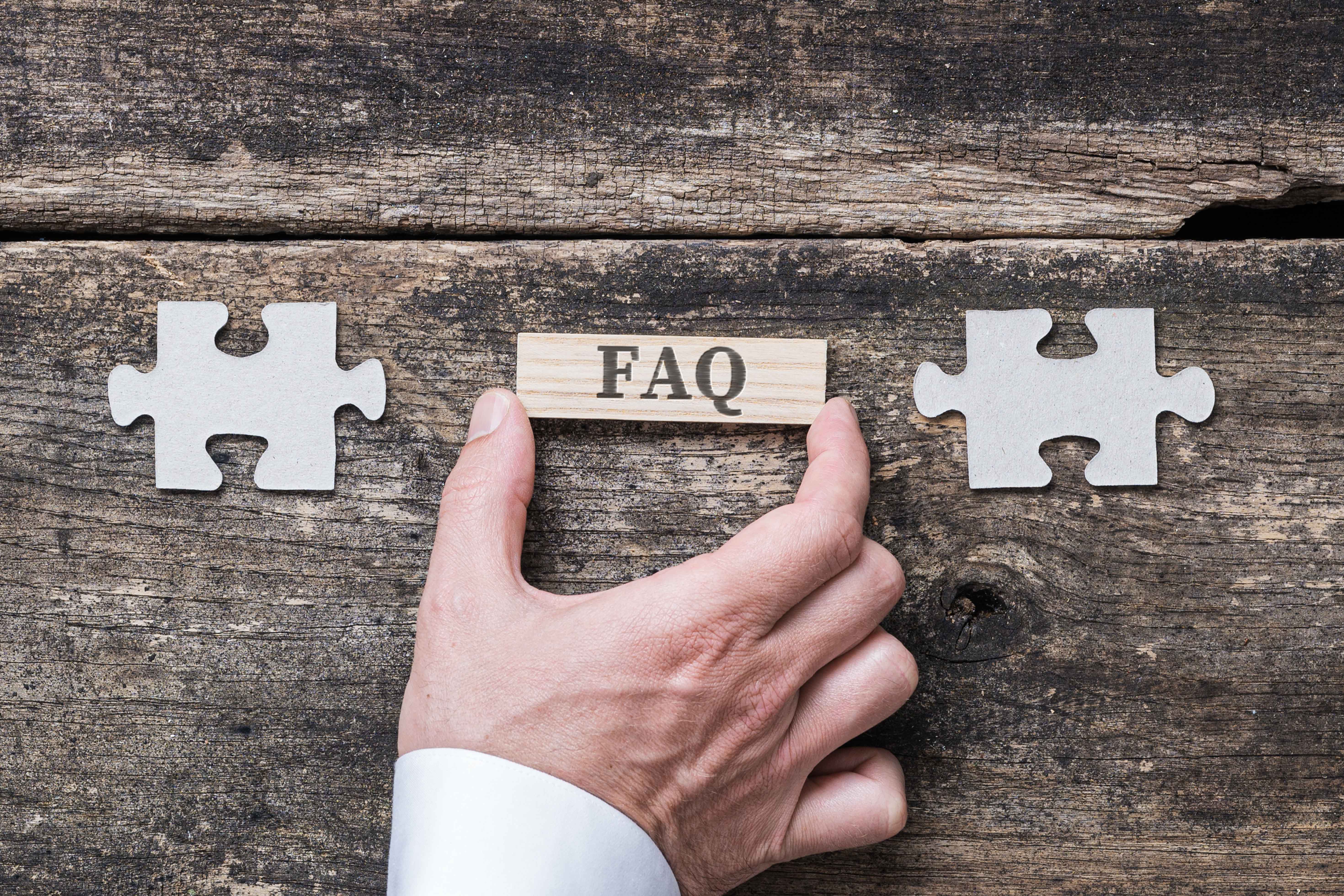 Frequently Asked Questions (FAQ)
PRAYER GUIDE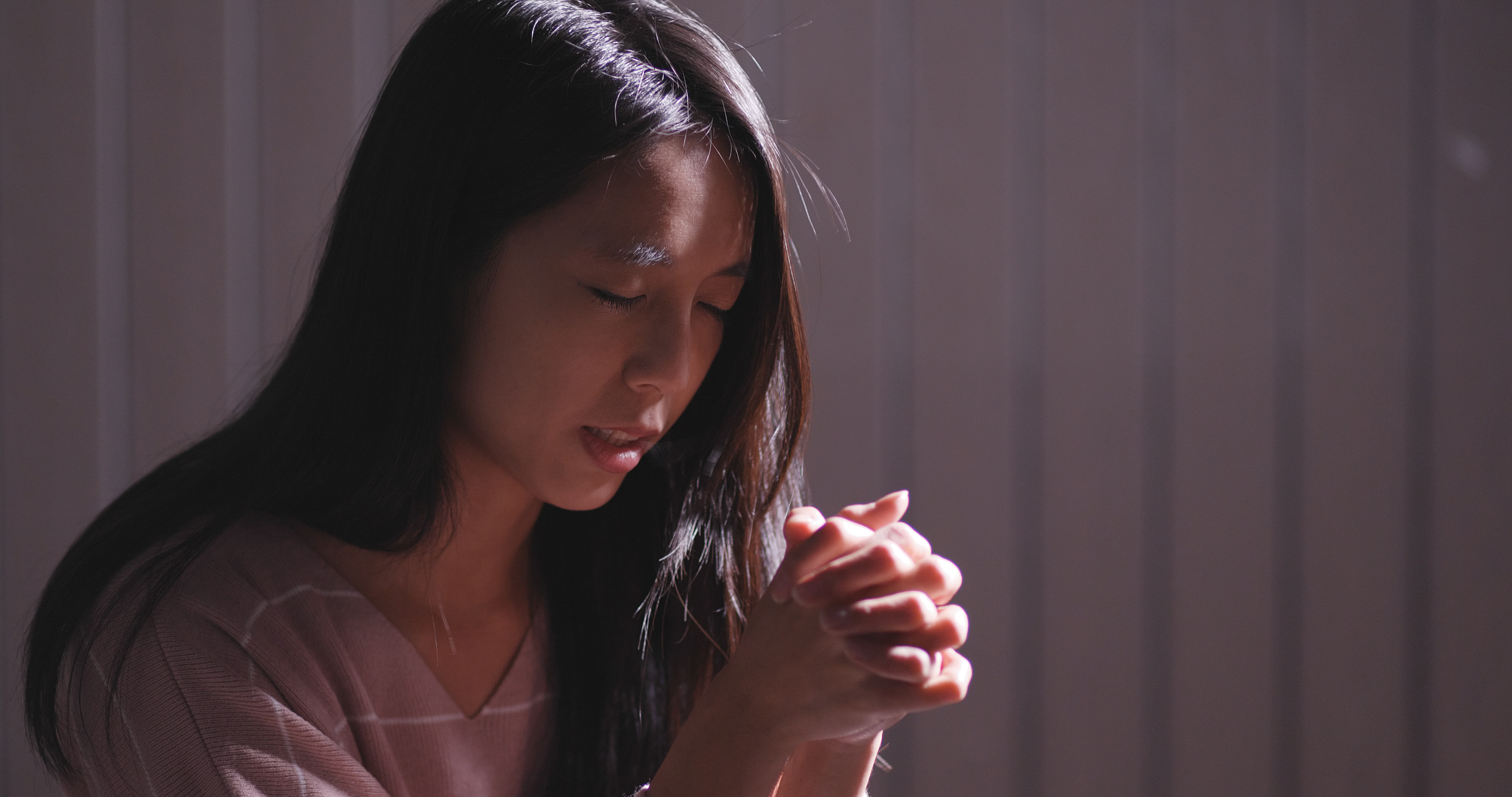 CALLING ALL PRAYER WARRIORS!!
Follow along with monthly updates and pray for God's PROTECTION, DIRECTION, & REVELATION for the Nazarene Church and all her ministries in Canada and the United States.
PRAYER JOURNAL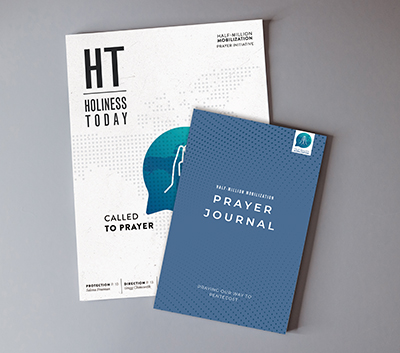 Praying Our Way to Pentecost
Join your church family across Canada and the United States In a prayer journey from Sunday, May 1 until Sunday, June 5 which is Pentecost Sunday.
Be inspired by a special edition of Holiness Today devoted entirely to prayer coming out in March.
Participate in the journey of prayer following a daily prayer journal called Praying Our Way to Pentecost.
View and Download a digital version of the Prayer Journal: Praying Our Way to Pentecost and the Holiness Today Special Prayer Edition below.
VIDEOS
Call to Prayer
Learn what the Half-Million Mobilization initiative is all about
Modeling Prayer
Listen and pray with your General Superintendents and fellow Nazarenes around the Region
May 1 Day of Prayer Video
Dr. Stan Reeder invites USA/Canada Nazarenes to participate to Half-Million Mobilization.
SERMONS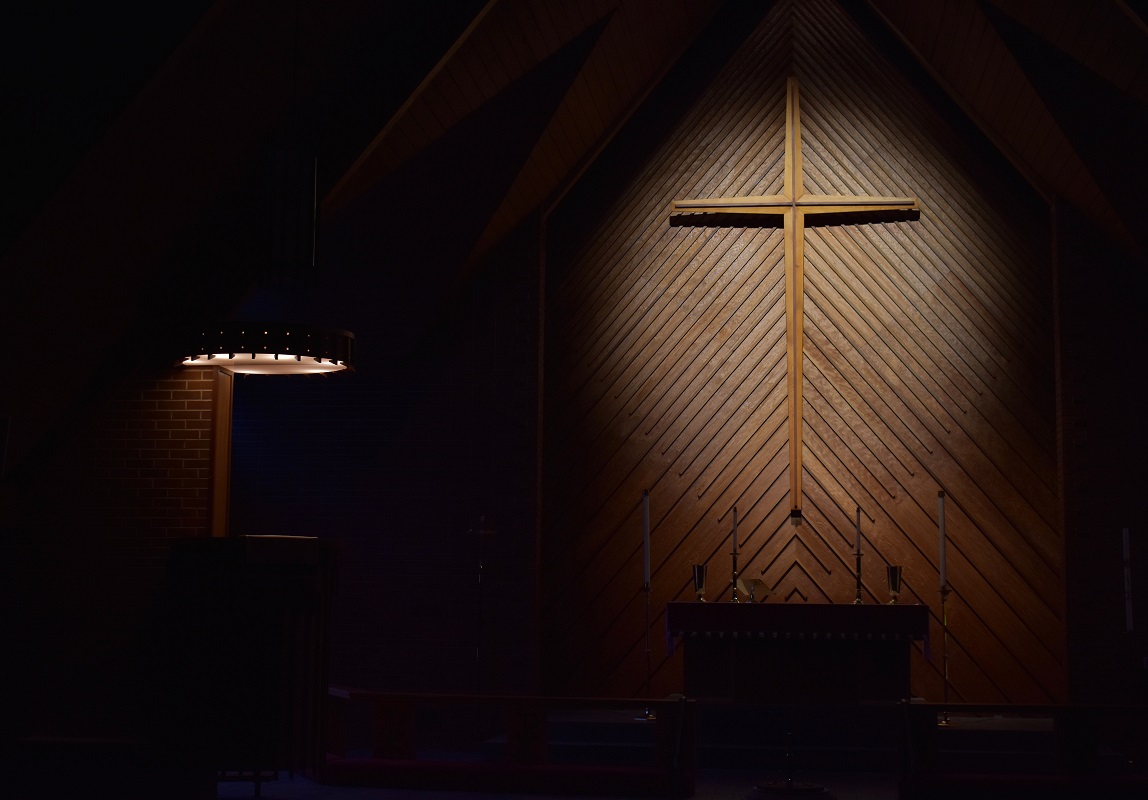 Attention Pastors!
How about some help from our leading pastors across the Region preaching on prayer? You can use these prayer manuscripts in whatever way you might find them helpful. Use as much of the text as you like.
Below are six manuscripts intended to help you from Sunday, May 1 to Pentecost on June 5. There is also a PowerPoint template you can use for your notes/bullets and a video bumper.
Sermon Manuscripts
on Prayer
PRAYER RESPONSE / SURVEY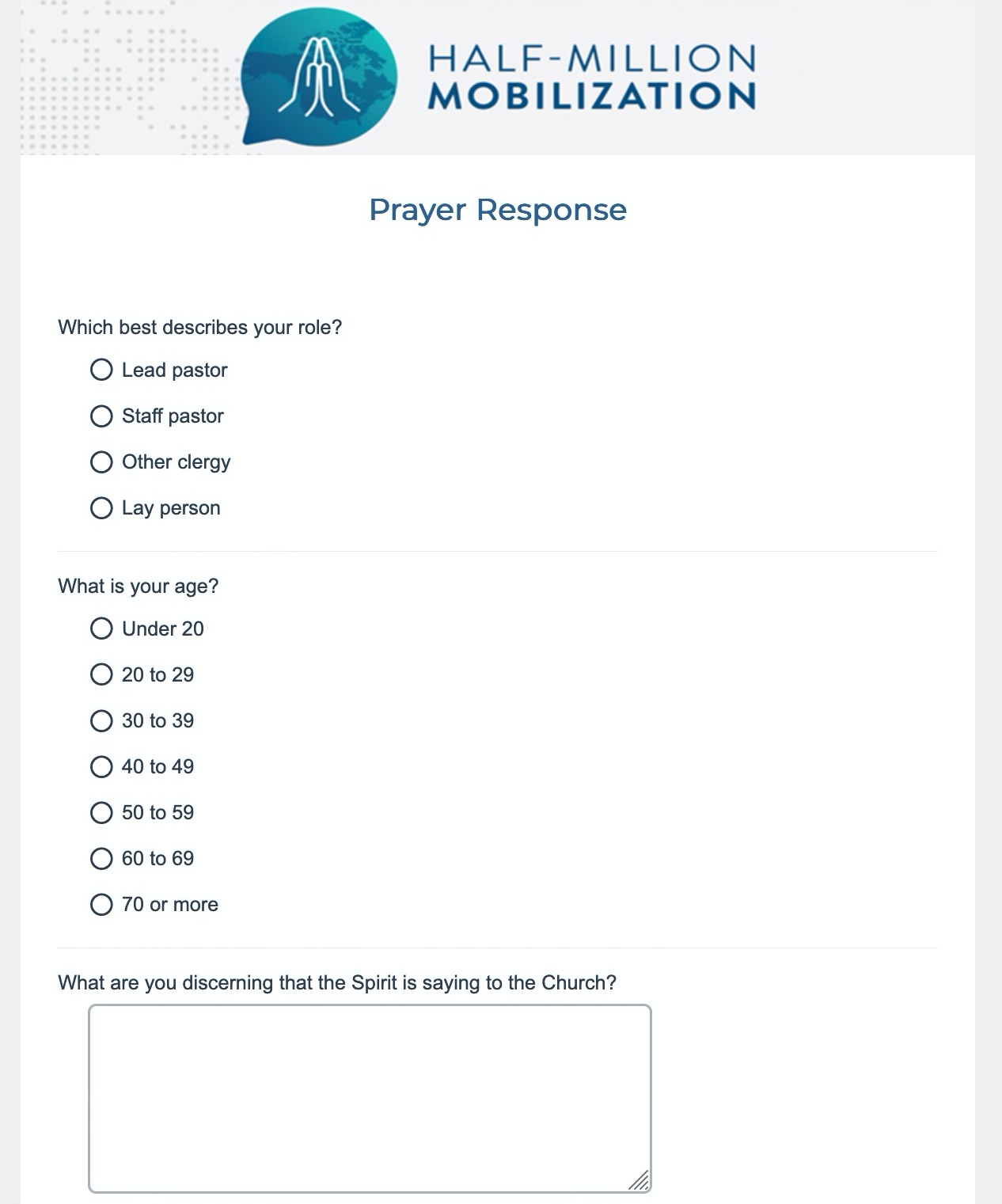 Your Call to Speak!
What is the Spirit saying to you? Tell us what the Spirit is saying to you and what you see the Spirit already doing in the Church of the Nazarene.
Take this 5 minute Prayer Response / Survey to inform our future vision and strategy work.
Your voice matters, provide your input as many times as you feel inspired by the Holy Spirit to speak.
CHILDREN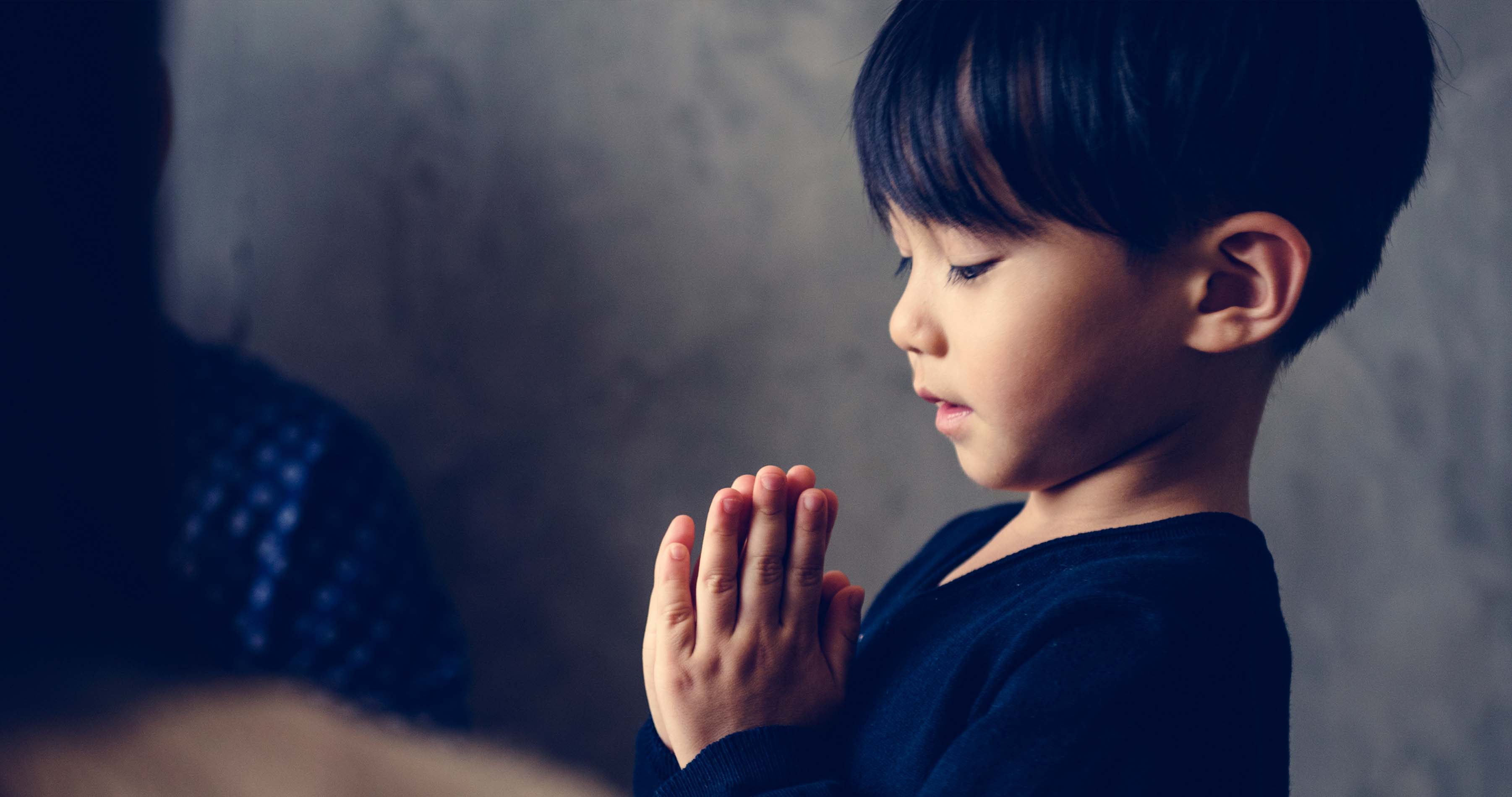 Hey Children's Pastors & Leaders!
What could possibly be more important and powerful than our children across the United States and Canada praying for their teachers and their church? Right, nothing!
Below are Sunday morning lessons you can use along with the Half-Million Mobilization prayer journal designed for kids.
Take a journey of prayer with your kids using
these comprehensive lessons on prayer with
lessons, games, parent follow-up, and more!
Kids can journal daily right along with their
parents using the prayer journal below.
YOUTH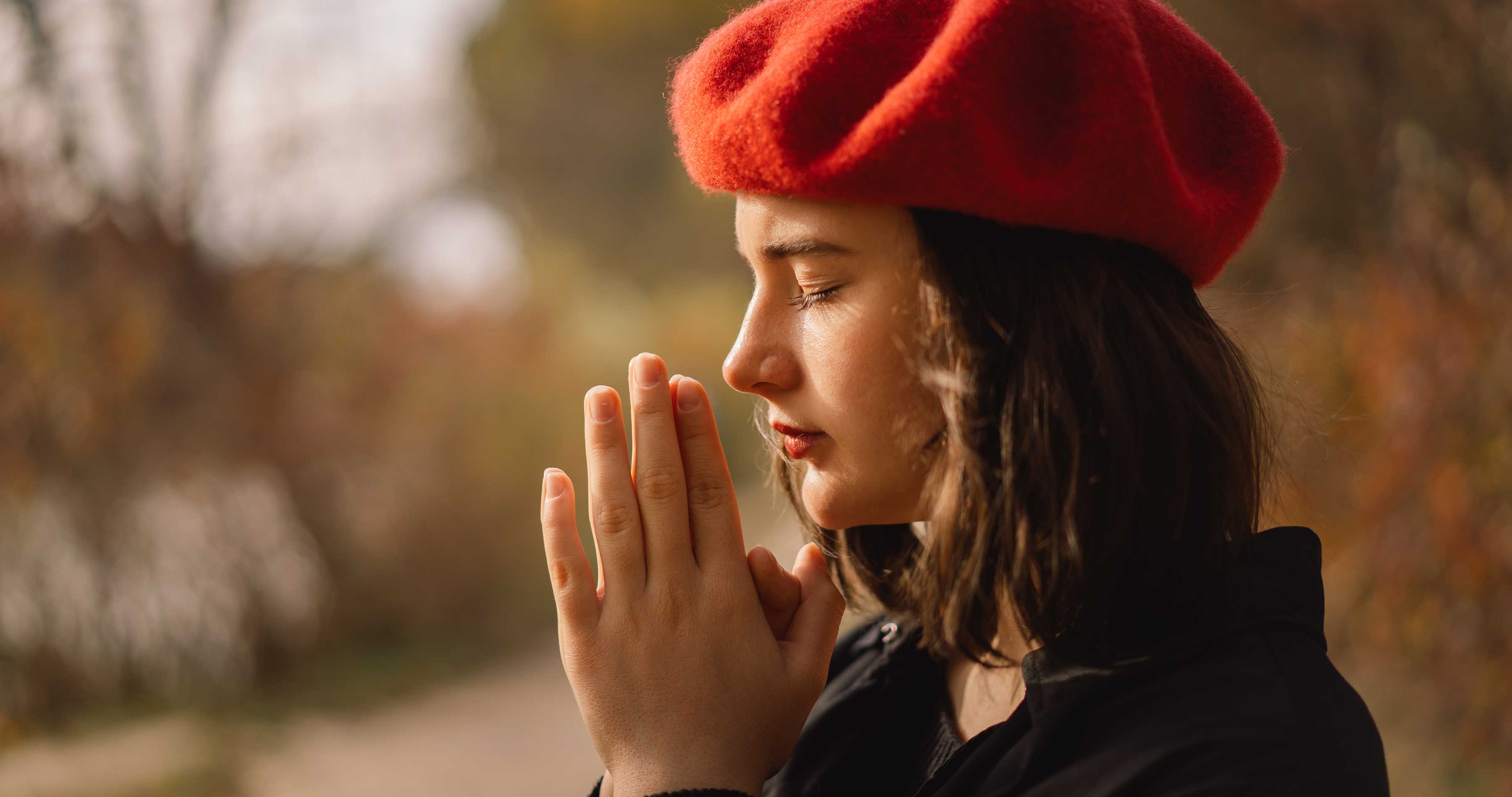 Youth Pastors / NYI Leaders / Youth Teachers!
Here is an opportunity to bring the element of prayer into your weekly student gatherings. Help your students to recognize and pray for their leaders and for the Nazarene Church well beyond their typical perspective.
Students can speak into the future of the church they are growing up in right now! After praying, the Prayer Response / Survey is open to everyone!
Our students can also participate in the Praying Our Way to Pentecost Prayer Journal.
Creative ideas to encourage our students To participate!
Prayer Guide for weekly student gatherings